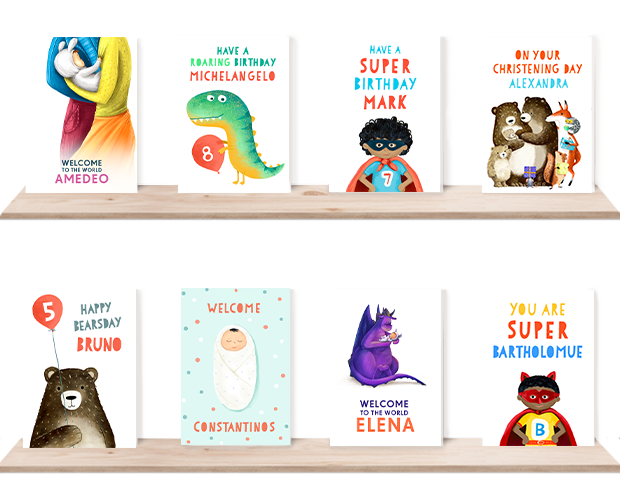 Send a greeting card with a difference
Librio's personalized greeting cards bring a smile to any occasion. Add a name, age, and in some cases a personalized avatar, to your card to make it truly special.

Be it birthday, the arrival of a newborn, christening or just because, we have a personalized card for you.