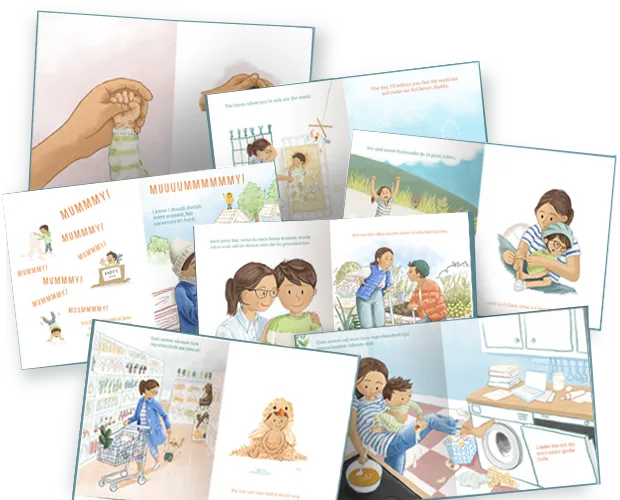 A special book celebrating a special bond
"A Love Like Ours" is a heartwarming story about the magical connection between mother and child.

Together they navigate the ups and downs of everyday life, enjoy adventures, and are always there for one another. This personalized book lovingly describes all those beautiful moments that make the bond between mother and child so special.