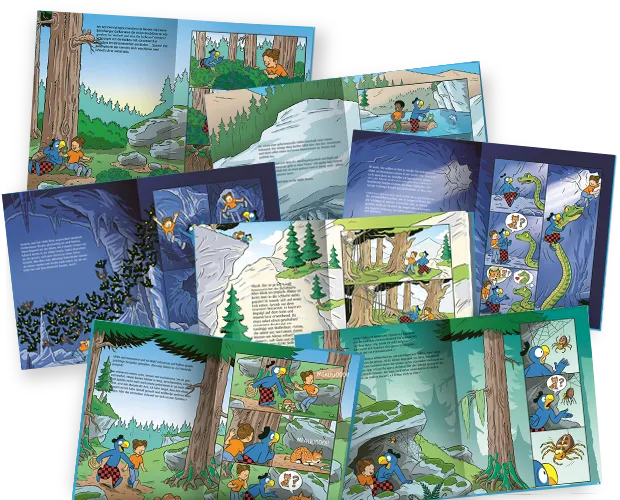 About the book
Alimur, the baby lynx, has disappeared. Globi immediately embarks on an exciting search to find him. Luckily, he is not alone, because you get to create a child who accompanies him on his mission.
Along the way, they meet a variety of forest animals and have a whole load of fun.
The book is illustrated by Daniel Frick who is a seasoned Globi illustrator.