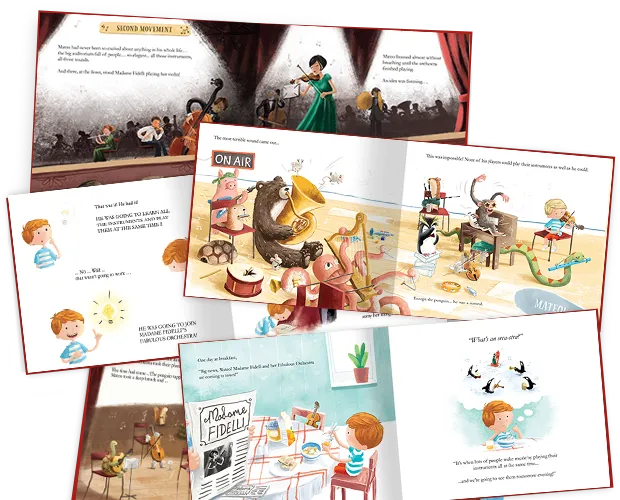 About the book
One day, after a trip to see the incredible Madame Fidelli and her Fabulous Orchestra, they hatch a plan to create their very own Orchestra. Except this one won't just be fabulous, it'll be FANTABULOUS.
Follow your little one on a heartwarming journey as they learn that the most important thing is to be true to yourself and to listen to your heart.
My Fantabulous Orchestra is about a little child - who you get to choose - who loves making all kinds of noise, especially when it's with their very own instrument.