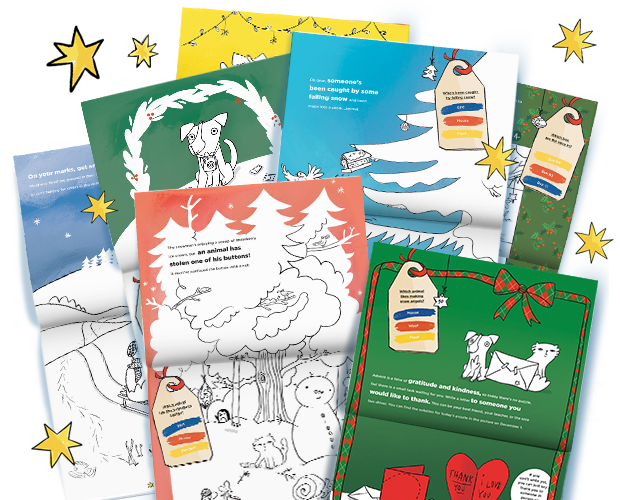 About the Advent Calendar
Does your little one feel that the lead up to Christmas takes forever? Then this is the perfect Advent Calendar for them!
With daily puzzles, coloring-in pictures, crafting ideas and even cookie recipes, our Advent Calendar turns the long wait into a colorful, festive adventure. The puzzles get progressively more Christmassy, building their anticipation and earning you five minutes of quiet each day.
In the box, you get: an Advent Calendar to hang up and a 54-page puzzle book.