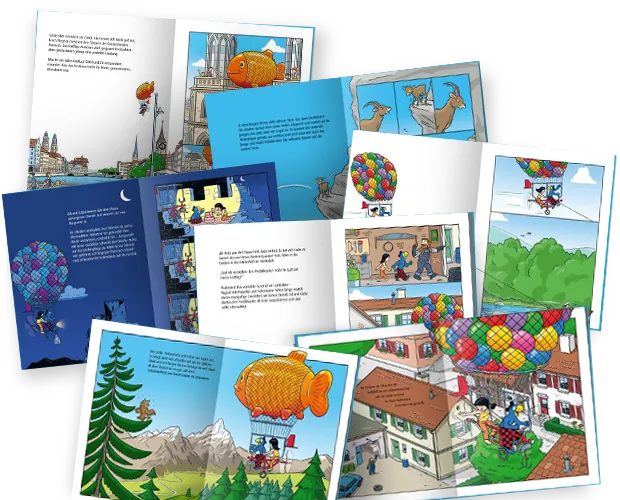 About the book
Even for those who don't know Globi, this is a book full of fun and humour and suitable for any child who lives every day like it's an adventure.

We were honoured to work with Globi's official publisher to create a brand new adventure to add to the 90+ existing Globi titles.

In his newest escapade, a child of your choice gets to accompany him as he pilots the fabulous Pedalicopter throughout Switzerland, meeting inventors, scaring ghosts and saving animals along the way. You get to choose the name and appearance of Globi's companion so that they look just like your little one.