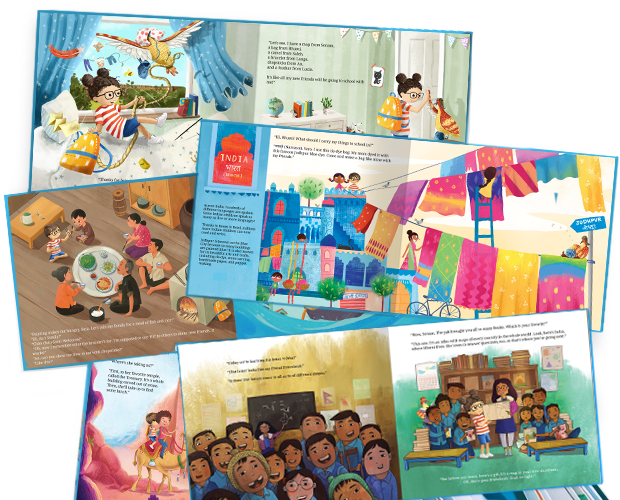 About the book
When your child is feeling a teeny-tiny bit nervous about the first day school, they receive a letter from six children around the world, inviting them to visit and learn what it takes to feel confident in their new school.

Accompanied by their helpful, though somewhat clumsy, feathered friend, Bravebeak, your child will be whisked to Nepal, India, Jordan, South Africa, Vietnam, and Honduras.

Each nation is beautifully illustrated by an artist from that country, making Welcome to School a diverse, colorful celebration of the world's different cultures.